About
History of the Virginia Datathon
Former Governor Terry McAuliffe announced in April 2014 the first Virginia Open Data Portal and in September 2014, the first Virginia Datathon was held during the Commonwealth of Virginia Innovative Technology Symposium (COVITS) in Richmond, Virginia leveraging data in the Open Data Portal. The event was a first of its kind among state governments across the country. Teams from across the state were challenged to create applications using state data to promote efficiency and transparency within state government. The teams presented their projects to a panel of expert judges and conference attendees who voted for the best team. The spirit of the event prevails today with participants engaging in the sandbox provided and leveraging technology, exercising creativity, and wielding data to develop transformative solutions addressing complex problems.
The event is now produced by the Virginia Office of Data Governance and Analytics and the Library of Virginia and still leverages the Virginia Open Data Portal but powered by new technology. Event participants include state agencies, students, localities, non-profits, and private sector employees.
A virtual kickoff will be held on April 14, 2023 when registered participants are briefed on this year's theme and provided with the datasets. Teams will have nearly a week to develop an innovative solution and presentation related to the proposed challenge. On April 21, 2023 everyone is invited to the Library of Virginia where a panel of judges will review the team presentations and awards will be announced.
Datathon Prizes
First Place: $750 for 1st place team participants!
Second Place: $500 for 2nd place team participants!
Third Place: $250 for 3rd place team participants!
People's Choice: $100 for people's choice participants!
Datathon Email List
Sign up to receive event updates and information.
2023 Theme: Unmasking Maternal Mortality
Each year a new theme and complex challenge is presented to participants. Past themes have addressed the opioid epidemic, outcomes in education, contrasting COVID-19 community experiences, food insecurity, and more.
This year's focus is on the public health challenge maternal mortality under the theme title "Unmasking Maternal Mortality." There are many factors that contribute to the current trends in maternal mortality. The Department of Medical Assistance Services, Office of the Chief Medical Examiner, and the Virginia Neonatal Perinatal Collaborative are leading the charge to improve maternal health and reduce maternal mortality. In early 2022, the Department of Medical Assistance Services (DMAS) began offering state-certified community doula services as a Medicaid member benefit, and as of December 2022, 20 babies have been born with the support of a Medicaid Community Doula! Virginia is the fourth state in the nation to offer these services. On July 1, 2022, DMAS extended postpartum coverage from 3 months after delivery to 12 months after delivery to provide additional health care and support to postpartum mothers. Virginia Medicaid covers nearly one in five women of reproductive age and makes pregnancy-related care accessible for more than 40 percent of people giving birth.
While DMAS has a long history of prenatal and postpartum care and support, DMAS' Baby Steps VA program formally began in 2019 and addresses the needs of pregnant and parenting Medicaid members from preconception, pregnancy, and parenting. Baby Steps VA partners DMAS, other Virginia state agencies, managed care organizations (MCOs), hospital systems, community stakeholders, and internal staff to focus on eliminating disparities in maternity outcomes, enhancing services, and improving the quality of care delivered daily.
The Virginia Department of Health's (VDH) Office of the Chief Medical Examiner (OCME) has been coordinating a state maternal mortality review team (MMRT) since 1999. In 2019, the Virginia General Assembly established the Virginia Maternal Mortality Review Team (VMMRT) into code (§ 32.1-283.8), codifying the work of the VMMRT, allowing for enhanced data collection, establishing needed membership appointments, and adding confidentiality and other protections for the members. The VMMRT links demographic data with circumstance, toxicology, location of injury and of death, and mechanism of injury, medical history, community service program utilization, insurance status, substance abuse or misuse status. Based on the findings, VMMRT provides recommendations to identify and address gaps in care, missed prevention strategies and health education needs.
In 2017, Virginia was the 42nd State to establish a Perinatal Quality Collaborative (PQC), the (VNPC). Virginia Neonatal Perinatal Collaborative (VNPC). VNPC is a trusted perinatal & infant collaborator and convener across the Commonwealth among perinatal and infant experts, health system, state agencies, non-profit organizations, and communities.
2023 Virginia Datathon WINNERS
1st Place: AlgorGriffins: Mathical Creatures
2nd Place: ER: Exponential Rangers
3rd Place: Decision Dogs
People's Choice: ER: Exponential Rangers
View all of the 2023 Virginia Datathon solutions here.
2023 Virginia Datathon Judges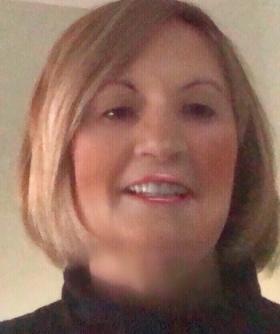 Dr. Barbara Burkett, Director of Analytics and Research, Virginia Department for Aging and Rehabilitative Services, Consulting Epidemiologist, Virginia Dept of Health
Barbara J. Burkett is an epidemiologist trained at the University of Pittsburgh School of Public Health.
She was awarded a post-doctoral fellowship by the National Institute of Cancer. She completed this fellowship at the University of Virginia, Department of Pathology. She later joined the faculty of the University of Virginia School of Medicine in the departments of Obstetrics and Gynecology and Pathology. In this position she conducted the first longitudinal study of Human Papilloma Virus (HPV) among a college population. She later was involved with clinical trials for vaccines with Upjohn-Pfizer. Barbara has over 30 peer reviewed publications. She has presented nationally and internationally.
Barbara is currently the Director of Analytics and Research within the Division of Policy and Legislative Affairs at the Virginia Department for Aging and Rehabilitative Services. In this position she has advocated for the use of forecasting methodologies, mapping techniques and advanced statistical modeling methods applied to client level data to drive decision making. She also currently serves as a consultant to the Healthcare Associated Infections and Antimicrobial Resistance Program at the Virginia Department of Health.
Katie Linkenauger, ELT Senior Advisor, Healthcare Analytics and Transformation (HAT), Virginia Department of Medical Assistance Services
Katie Linkenauger is a Senior Advisor to the Chief Analytics Officer at the Virginia Department of Medical Assistance Services (DMAS). Katie has a Black Belt in Lean Six Sigma, PMP (Project Management Professional) certification from PMI (Project Management Institute, Inc) and a B.S in Industrial and Systems Engineering from Virginia Tech, which allow her to combine analytics and project management tools and skills to successfully lead projects and streamline processes. Katie has worked with Virginia's Medicaid Program in various roles since 2012, and has worked with Virginia's Medicaid data, reporting, and analytics since 2014. She is passionate about streamlining processes and continuous improvement of Healthcare in Virginia.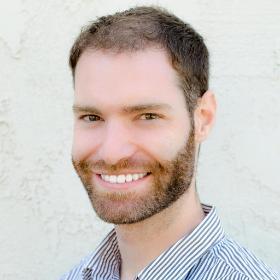 Logan Fink, Lead Scientist at the Division of Consolidated Laboratory Services
Logan graduated from the University of California Berkeley with a B.S. in Chemical Biology, and from San Diego State University with a M.S. in Biological and Medical Informatics. He then completed an APHL-CDC Bioinformatics Fellowship at the Colorado Department of Public Health and Environment and worked in the Colorado state public health laboratory until moving to Richmond in 2020. In previous roles, he has worked in the fields of quality control and fabrication, as well as evidence based medical monitoring and clinical trial testing for a prostate cancer center He is currently a Lead Scientist at the Division of Consolidated Laboratory Services, the Virginia state public health lab, where his role is to build up their laboratory capacity to detect, characterize and surveil infectious disease, both within the state and in the mid-Atlantic region.
2023 Virginia Datathon Speakers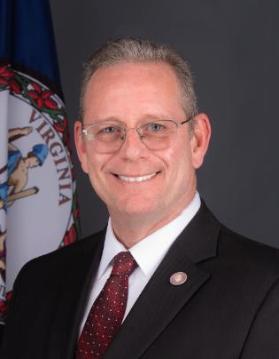 Ken Pfeil, Chief Data Officer for the Commonwealth of Virginia
Ken is a security and finance industry veteran, formerly serving as VP and Managing Director of Data Protection and Governance at OneMain Financial. Prior to OneMain, he served as Chief Security Officer for TechDemocracy LLC, MFS Investments, and before served as CISO for Pioneer Global Asset Management SpA (Including Pioneer Investments and all operating subsidiaries in 26 countries).
Ken's Information Technology and Security experience spans over three decades, with strategic, technical, and executive experience at companies such as Microsoft, Dell, Capital IQ, Miradiant Global Network, Avaya, and Merrill Lynch. Ken coauthored Microsoft's "Best Practices for Enterprise Security" white papers and participated on the Information Systems Security Association's International Privacy Advisory Board covering the initial implementation of GLBA. He reported on security risks and performed vulnerability analysis for Windows IT Pro Magazine's "Security Administrator" publication for four years, and has been a contributing expert for Information Security, CIO and CSO Magazines, and is a Distinguished Fellow of the Ponemon Institute.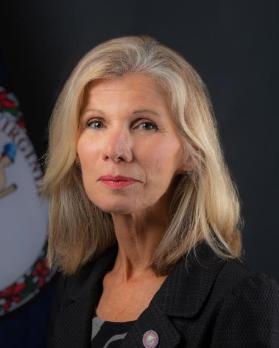 Lyn McDermid, Secretary of Administration for the Commonwealth of Virginia
Lyn McDermid brings vast knowledge and experience to the administration. At a young age, Lyn was the first woman accepted to the Apprentice School at Newport News Shipbuilding. She received a B.A. from Mary Baldwin College and an MBA from the University of Richmond.
From 2013-2020, Lyn worked at the Federal Reserve System as Chief Information Officer (CIO) and Director of Federal Reserve Information Technology (FRIT). There, she oversaw the Federal Reserve System IT strategy, IT investment and spending, and enterprise cyber security. She also directed the management of national IT operations, project services, and enterprise architecture and standards. Prior to joining the Federal Reserve, she served as senior vice president and chief information officer at Richmond-based Fortune 500 company.
Lyn has served on several boards including Chair of the Board of Directors of the Federal Reserve Bank of Richmond, Chair of the Board of Trustees of Mary Baldwin College, Chair of the Board of the Greater Richmond Technology Council, and currently Chair of the ChildFund International Board.
Her commitment to education is reflected in long-standing support of Reynolds Community College, University of Richmond and Virginia Commonwealth University. She also serves on the IT visiting committee for Harvard University.
Lyn was named to the Computerworld's list of Premier 100 IT Leaders for 2004, received the 2008 Executive Women in Business Achievement Award, was recognized as one of the Richmond YWCA's 2010 Outstanding Women, and was honored with the RichTech Chairman's Award in 2013. She co-founded the Richmond Women in Technology group and is honored with the naming of their annual recognition of women technologists as the Margaret "Lyn" McDermid awards.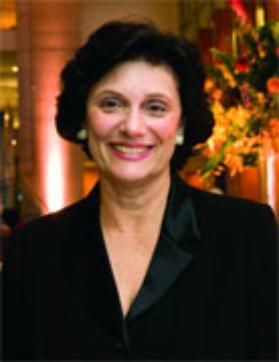 Sandra Treadway, Head Librarian, Library of Virginia
Sandra Treadway has served as is the Librarian of Virginia since 2007, overseeing the Library of Virginia's comprehensive collection of print and manuscript materials documenting the history, culture, and government of the Commonwealth over the past 400 years. As state librarian, she also works closely with public and academic libraries as well as historical organizations across the state to support their important work.
She is a graduate of Manhattanville College and holds a doctoral degree in American History from the University of Virginia and a master's degree in Library and Information Science from the University of Tennessee. She is the author of Women of Mark: A History of the Woman's Club of Richmond, Virginia, 1894-1994 (1995) and coeditor of the two-volume set Virginia Women: Their Lives and Times (2015 and 2016), among other works. She serves on several commissions and state advisory groups, including the Virginia Freedom of Information Advisory Council and the Virginia Women's Monument Commission.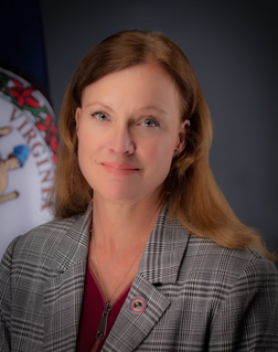 Leah Mills, Deputy Secretary of Health and Human Resources
Leah Mills is the Deputy Secretary of Health and Human Resources. Prior to joining the Youngkin Administration, Leah worked at the Virginia Department for Aging and Rehabilitative Services where she supported policies and priorities to promote the independence, inclusion, and employment of all Virginians. She previously worked as a Senior Legislative Analyst at the Virginia General Assembly's Commission on Youth, which is tasked with studying and providing bipartisan solutions on a variety of issues impacting youth and their families. Ms. Mills also held several roles with the Virginia Department of Medical Assistance Services, including as Director of the Agency's Communications and Legislative Affairs Division. She has served on a variety of task forces to address youth and family issues. She currently volunteers for Chesterfield County and serves on the Citizens Budget Committee and is also a member of Bethia United Methodist Church. Ms. Mills currently resides in Chesterfield Virginia with her husband. She has one grown son, two grown stepchildren, and three grandchildren.
Vanessa Jackson, Virginia Commonwealth University
Vanessa Jackson is a 2018 graduate of Virginia Commonwealth University with a Master of Fine Arts in Theatre Pedagogy, a 2015 graduate of Virginia Union University's School of Theology, and a 1999 graduate of VCU School of Business. Vanessa worked as a Financial Analyst for more than 12 years. She has been a playwright for over eighteen years. She began writing for small productions within her local church, St. John United Holy Church. Her productions grew from the quaint facility of her church to several stages throughout Virginia. Vanessa is founder of The Wright Penn Company, a growing performing arts company committed to telling stories that are vital to the spirituality of her community. Vanessa's dramaturgical credits include Fences (Virginia Rep), A Raisin in the Sun (Virginia Rep), Blues for Mister Charlie (University of Richmond and Virginia Commonwealth University). Vanessa also worked with Dr. Tawnya Pettiford-Wates as a contributor and dramaturg for the Festival of the River in conjunction with the Institute for Contemporary Arts at VCU and the Conciliation Project. She is an adjunct faculty member at VCU teaching Effective Speech and Organizational Communication.